Schedule Of Events
Search for Events
Sorry, but there are no events between 10/21/2014 and 11/01/2014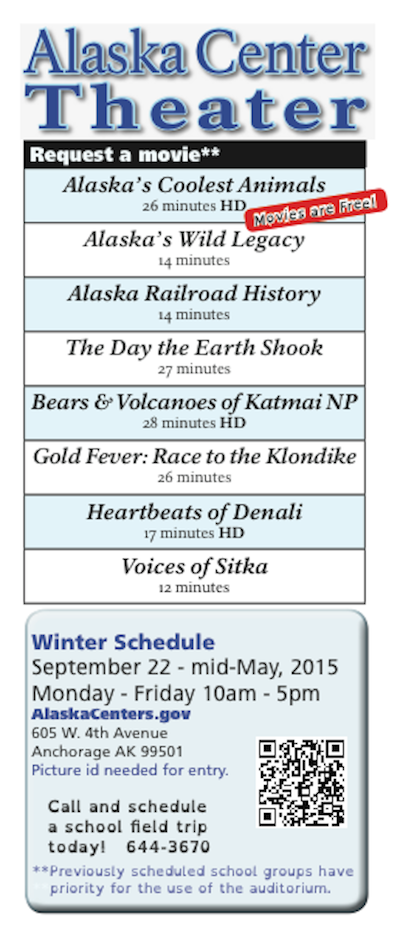 Within the center's main visitor area you can...



Enjoy 2200 square feet of natural history & cultural exhibits
Find FREE maps and brochures for Alaska's public lands
Plan your trip on our interactive GIS computers featuring common trips around Alaska
Challenge your friends to a children's scavenger hunt
Watch award-winning movies on request
Ask tough questions of our knowledgeable staff!


Did You Know?

The word igloo, meaning snowhouse, is from northern and eastern Eskimo (Inupiaq iglu, or "house"). The stereotypical igloo is a snow block structure that could be built quickly as a temporary trail shelter for the arctic Alaska and Canada Eskimos.