Schedule Of Events
Search for Events
Sorry, but there are no events between 10/25/2014 and 11/01/2014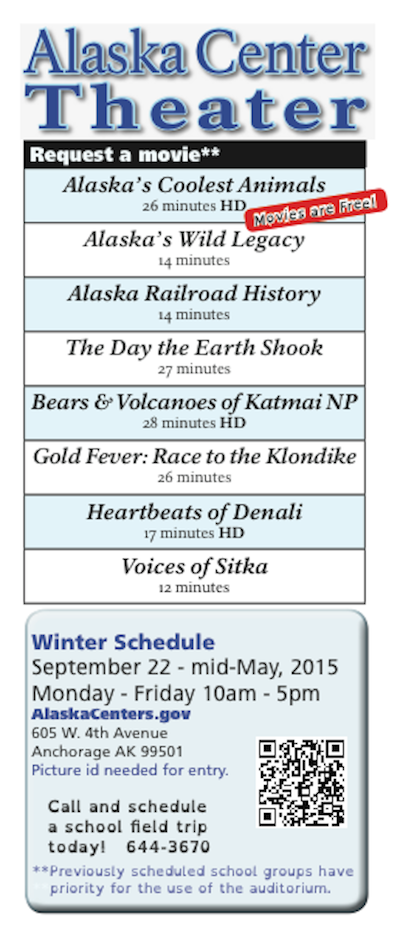 Within the center's main visitor area you can...



Enjoy 2200 square feet of natural history & cultural exhibits
Find FREE maps and brochures for Alaska's public lands
Plan your trip on our interactive GIS computers featuring common trips around Alaska
Challenge your friends to a children's scavenger hunt
Watch award-winning movies on request
Ask tough questions of our knowledgeable staff!


Did You Know?

A polar bear's skin is black and its fur is transparent. The white color you see is because the air spaces in each hair scatter light of all colors.