Kids & Youth
There are two kinds of eagles at Anacostia Park. One is the Park Police helicopter, called the Eagle. The other are bald eagles that hunt along the river. Both can be fun to watch.
At Anacostia Park you can explore a river environment with your parents, roller skate, or play on the playground equipment.
Anacostia Park offers an opportunity to explore your world, and your interests.
To see more of the eagle rescue.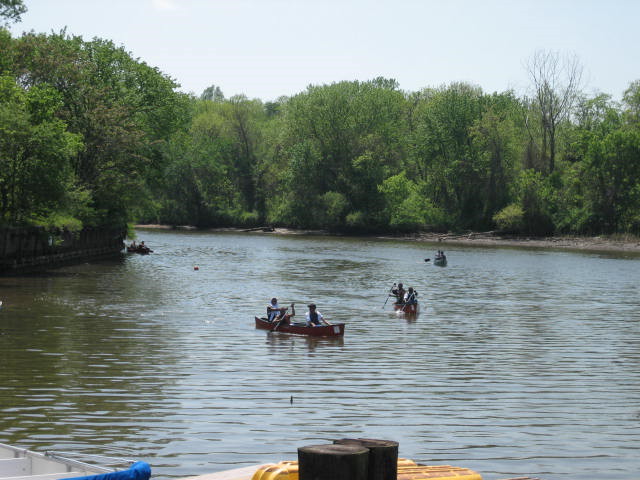 Bald eagles hunt fish along the Anacostia River and nest there. People like to play along the river and also fish in it. Water is the main attraction. So is there enough water? If all the water in the world were $1, 97 cents would be salt water, 2 1/3 cents would be glaciers, and a little over 1/2 cent would be locked in the ground where we can't get to it. The Anacostia River is part of the less than 1/3 cent that is fresh water available to us. Let's keep plastic, and paper, and other things that don't belong there from blowing into the river by putting them in the trash.