Yasuhito Taguchi
Youth Conservation Corps
How well do you know American Memorial Park? Have you ever visited the Park? Have you thought about a career in conservation? Would you like to know more about the National Park Service?
The Youth Conservation Corps is an exciting summer internship program at American Memorial Park for enthusiastic young people between the ages of 15-18. It's a great way to learn about conservation, work outdoors, and help the National Park Service maintain valuable resources for everyone to enjoy. You can do all of that while earning money and building your resume.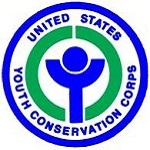 Are you ready?
The application deadline for the 2014 season has already passed. Please check back next year for information on the 2015 season.
Read the latest YCC Announcement:
Download the application here:
Questions? Contact the American Memorial Park YCC Coordinator: