Holiday Closures

Amistad N.R.A. Visitor Information Center will be closed for Thanksgiving Nov. 28, 2013, Christmas Dec. 25, 2013 and New Years January 1, 2014.
New Visitor Center Hours

As of Sunday, August 25, 2013 the Visitor Center will be closed on Sundays and Mondays. The Visitor Center will now be open Tuesday through Saturday, 8 am to 4:30 pm.
Operating Hours & Seasons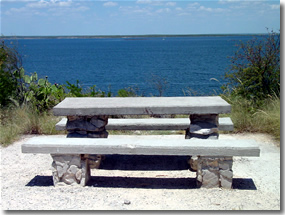 Amistad Visitor Information Center is open Tuesday through Saturday 8:00 am to 4:30 pm, year-round. Closed Sunday and Monday. more>>
All Day Use Areas including Governors Landing, all other picnic areas, and viewpoints located throughout the park close at dark.
Winter is the busiest season at Amistad National Recreation Area with typically mild temperatures. Summer temperatures can be quite high, making it ideal for heat-lovers.
Quiet Hours at National Park Service campgrounds are between 10 p.m. and 8 a.m.
Hunting season in the 5 hunt areas of Amistad begins September 1, and runs through the last day of quail season in February. A valid Texas hunting license and Amistad NRA hunting permit are required. more>>


Did You Know?

Amistad National Recreation Area is one of 398 National Park Service areas that protect natural and cultural resources and provide for public enjoyment of those resources. More...