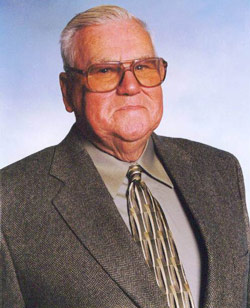 Courtesy of Mac McGalliard.
Upon entering the Army Air Corp in Washington State Mac was sent to Portland, Oregon to train as an aircraft mechanic (crew chief). His position as a "mech" assigned to the 54th Fighter Squadron would become a very important one in Alaska and one that was difficult to execute in the cold, remote Aleutian Islands. Working outside and scavenging materials from wrecked aircraft Mac, and other Mechs like him, kept the fleet in the air. Mac's stories convey the sentiment of the troops in the Aleutians, what the guys spent time on, how they functioned in their assigned roles and more. Read about his experiences below.
Mac has written a number of stories about the war in the Aleutians, ranging from topics like the importance of enough fuel while flying missions, the joys and hazards of alcohol on base, and the aftermath of Japanese raids. All of them carry his colloquial style of story-telling and give great insights into what life was like for servicemen in the Aleutians - a blend of tedium, excitement, brotherhood and danger.