Outdoor Memorial Closure

Starting November 1, 2014 through March 2, 2015 the African Burial Ground National Monument's outdoor memorial will be closed for the winter season. The indoor visitor center will remain open daily through the winter Tuesday-Saturday 10:00 a.m.-4:00 p.m.
Outdoor Activities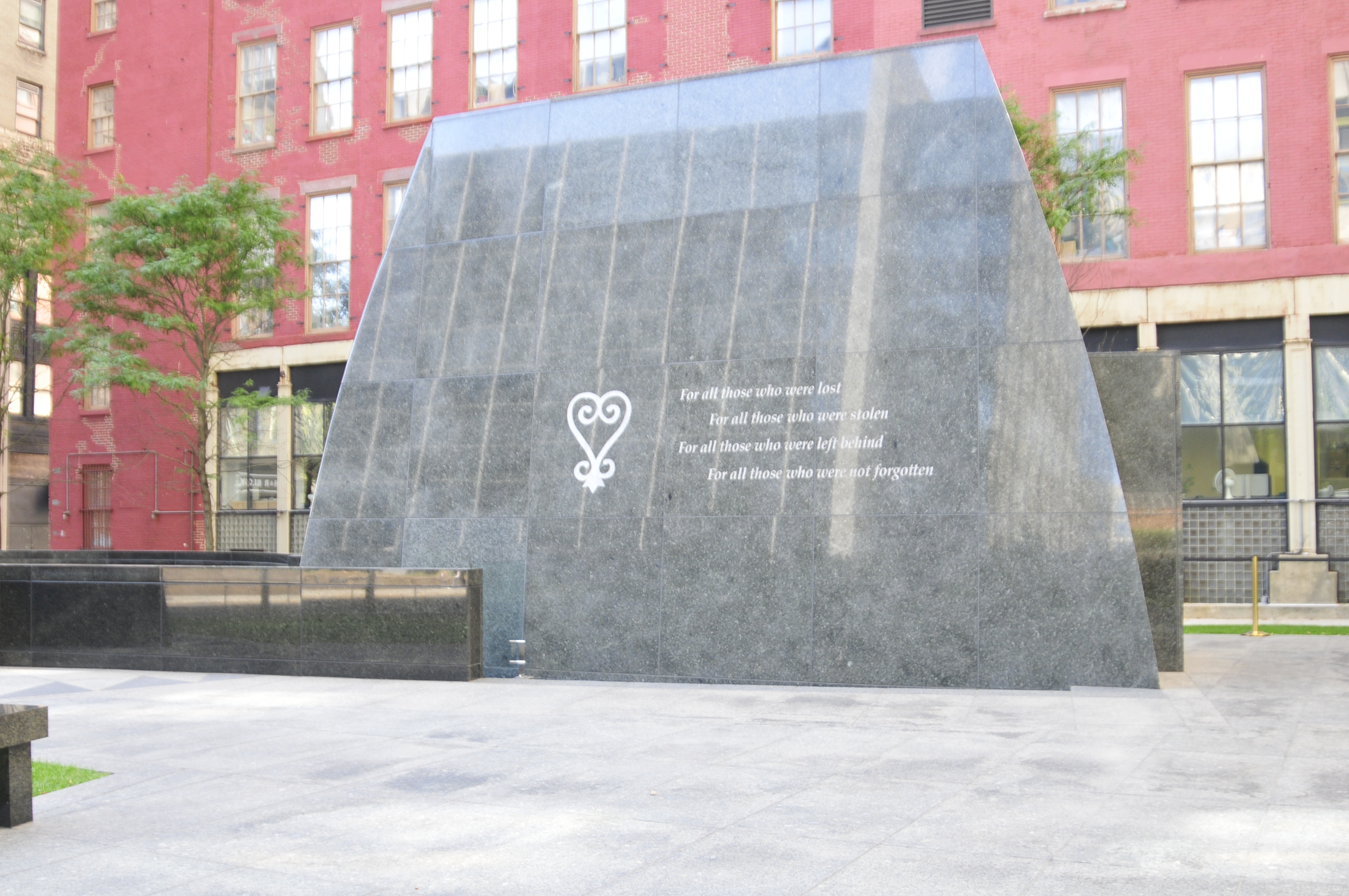 Memorial:
Park rangers present daily interpretive talks at the memorial. The memorial honors the lives, contributions, cultures, and memories of the estimated 15,000 free and enslaved Africans who were interred in the burial ground during the 17th and 18th centuries.
Walking Tours:
Walking tours are offered Tuesday through Saturday and tour times vary in the morning and afternoon. Reservations are required and walking tours are not offered during the winter months.
A Broader View: Exploring the African Presence in Early New York walking tour highlights how free and enslaved Africans played an important role in the development of New York City. Social, political, cultural, and economic aspects of African and African American life are discussed at sites located in Lower Manhattan such as Fort Amsterdam, the Wall Street Slave Market, the Slave Revolt of 1712, and much more.
Abolitionist Walking Tour examines how the neighborhood surrounding the African Burial Ground evolved into the center of African-American life known as Little Africa. Explore some of the key locations in this neighborhood, including the original homes of the A.M.E. Zion Church, St Philips Church, and the Abyssinian Baptist Church, several underground railroad stops, and the centers of education for African New Yorkers in the Antebellum period.

This Hallowed Ground: A Self Guided Walking tour from the National Parks of New York Harbor Conservancy: Written and narrated by Sam Roberts, Urban Affairs Correspondent, The New York Times, this audio walking tour features commentary from noted historians including Mike Wallace, author of Gotham and Christopher Moore, historian, Schomburg Center for Research in Black Culture. Download it today and learn our story on the go!
Did You Know?

Lost to history due to landfill and development, the African Burial Ground was rediscovered in 1991 during the construction of a Federal office building. Approximately 15,000 free and enslaved Africans were buried in the five or six acre burial ground that dates from the 17th century. More...