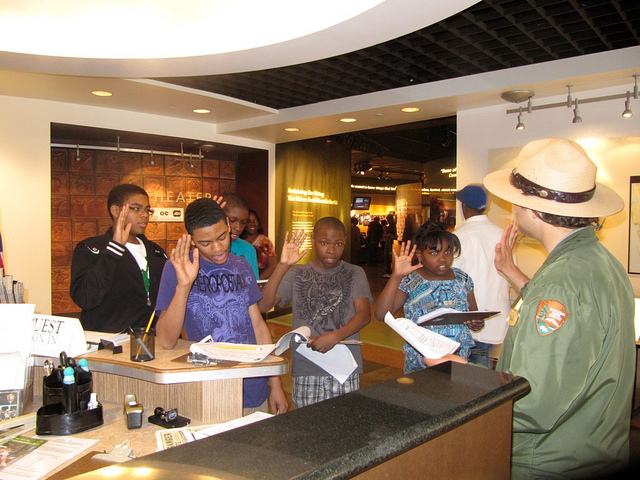 It takes a lot to preserve and protect America's natural, cultural, and historic treasures. We need your help to keep all of our parks safe and beautiful.
Become a WebRanger!
Learn about National Parks by becoming a WebRanger. As a WebRanger, you will travel to parks all over the country through the World Wide Web. Your job is to have fun while learning about your National Parks and the things you can do for them. Solve mysteries and puzzles, play games, take part in stories, and gather secret words. Visit WebRangers online to begin your adventure.
Junior Ranger News
Read the latest issue of the Junior Ranger Gazette to learn about what's happening in National Parks across the country. You'll learn some of the different ways Junior Rangers-just like you-are helping the National Park Service every day.