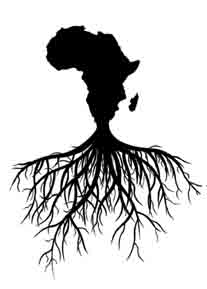 'Returning to the Roots: Going Green'
February 17-21, 2009
Please join the African Burial Ground National Monument in celebrating Black History Month. The workshops and programs throughout the celebration are centered around the theme of "Returning to the Roots: Going Green." Guided by the spirit of Sankofa, a West African Akan concept and symbol that means "learn from the past to prepare for the future," the theme represents the African Burial Ground's connection to its African roots and the global movement of people committed to sustaining the world's natural environment.
Click link above for more information about workshops and other programming.
StoryCorps — The conversation of a lifetime
Oral History Sessions: StoryCorps is eager to record your personal stories. Feb 17-20, StoryCorps will provide an opportunity for you to share & record your most memorable stories and experiences of visiting the African Burial Ground with loved ones and friends. The StoryCorps booth is located at Foley Square. One-hour sessions are available in the morning and afternoon.
Please call the African Burial Ground for available times.