Plan Your Visit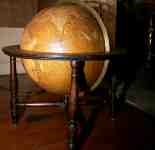 NPS Photo
Tours of the historic homes begin at the Visitor Center which is located at 1250 Hancock Street in the Presidents Place Galleria. Site orientation is available at the Visitor Center, as well as exhibits, a bookstore and public restrooms. Validated parking is offered in the Presidents Place Parking Garage accessed via Saville Avenue. (Please see travel directions.) Guided, full-park tours, including the Birthplaces and the Old House, depart daily. Tours last approximately 2 hours. Tour space is limited and filled on a first-come, first-served basis. Reservations are required for groups of eight or more (see Fees and Reservations). Visitors interested in touring only the Birthplaces or the Old House will be ticketed for the next scheduled tour of that site, subject to availability. The park requires reservations for bus groups and are subject to availability (see Fees and Reservations). Please contact the group tour coordinator at (617) 770-1175 for information.
Please be aware, there may be a 1-2 hour wait and tours sell out quickly; expect heavier park visitation on weekends and holidays.
For handicapped or disabled access, please call ahead on the day of your visit: (617)773-1177.