Trail Closures: Peregrine Falcon Nesting

Precipice Cliff, Valley Cove, and Jordan Cliff areas are closed to all public entry until further notice for peregrine falcon nesting season. More »
Cultural Connections programs rescheduled for 7/16/2014 due to weather

Ash Log Pounding demo will take place today 11 am-3 pm at the Abbe Museum downtown (26 Mount Desert St, Bar Harbor). The Burnurwurbskek Singers have been rescheduled to perform on Cadillac Summit next Wed, July 23 at 11 am.
Trail Closure: Gorge Path weekdays, 7 am - 4 pm

The section of the Gorge Path between the Hemlock Path intersection and the A. Murray Young Trail intersection is closed until rehabilitation work is completed. The closure will be in effect Mondays through Fridays only, from 7 am to 4 pm.
Fees & Reservations
To encourage Americans to explore America's natural beauty, rich history and culture, Secretary of the Interior Sally Jewell announced that the National Park Service will waive entrances fees on 11 days in 2013.
January 20: Martin Luther King, Jr. Day
February 15-17: Presidents Day weekend
April 19-20: opening weekend of National Park Week
August 25: National Park Service Birthday
September 27: National Public Lands Day
November 11: Veterans Day
Where to Purchase Entrance Passes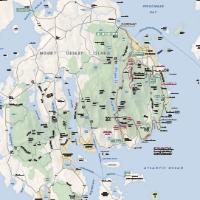 Bar Harbor Village Green
Blackwoods Campground
Hull's Cove Visitor Center
Sand Beach Entrance Station
Seawall Campground
Thompson Island Information Center

Ann's Point Inn
Appalachian Mountain Club, Echo Lake
Bar Harbor Chamber of Commerce, Cottage Street
Bluenose Inn
Cadillac Mountain Gift Shop
Jordan Pond Gift Shop
Mt Desert Town Office
Southwest Harbor and Tremont Chamber of Commerce

All park visitors are required to pay an entrance fee upon entry May through October. Passes are non-transferable. Credit cards accept at all fee collection areas.


Private Vehicle: $20 valid for 7 days
Admits private, non-commercial vehicle (15 passenger capacity or less) and all occupants.


Motorcycle: $5 valid for 7 days
Admits one individual on a private, non-commercial motorcycle.


Per Person: $5 valid for 7 days
Admits one individual with no car (bicyclist, hiker, pedestrian). Youth 15 and under are admitted free of charge.
Non-Commercial Organized Group Fees

Organized groups such as Scouts, Rotary, Clubs, Youth Groups, Churches, Reunions, etc. that do not qualify for an Educational Fee Waiver are charged as follows.
$20 per vehicle: Non-commercial vehicles with 15 or less capacity.
$5 per person: Non-commercial vehicles with 16 or greater capacity. Youth 15 and under are admitted free of charge.
A commercial tour is defined as consisting of one or more persons traveling on an itinerary that has been packaged, priced, or sold for leisure or recreational purposes by an organization that realizes financial gain through the provisions of the service.
For more information, download the Commercial Tours Information brochure.

Annual and Lifetime Passes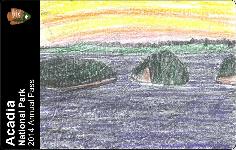 Acadia Annual Pass: $40
Valid for 12 months from purchase date. This pass provides access to Acadia National Park only. This pass admits the pass holder and passengers in a non-commercial vehicle.
The following passes provide access to, and use of, Federal recreation sites that charge an Entrance or Standard Amenity Fee, and can be obtained at any park entrance station. A pass admits the holder and passengers in a non-commercial vehicle at per vehicle fee areas and pass holder +3 adults at per person fee areas. To purchase a pass online, visit:
http://store.usgs.gov/pass/index.html
.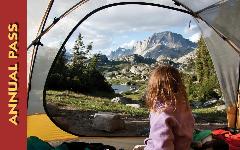 Interagency Annual Pass: $80
Valid for 12 months from purchase date.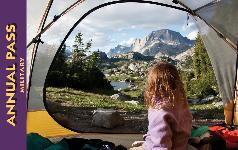 Interagency Annual - Military Pass: $0
This is a free pass for active duty military personnel and their dependents, with valid documentation (CAC Card or DD Form 1173).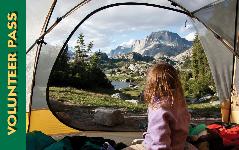 Interagency Annual Volunteer Pass: $0
This pass is for volunteers acquiring 250 service hours on a cumulative basis. Click here to learn about volunteer opportunities at Acadia.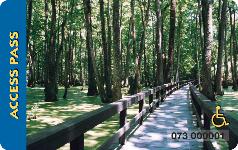 Access Pass: $0
Valid for life. This is a lifetime pass for U.S. citizens or permanent residents with permanent disabilities.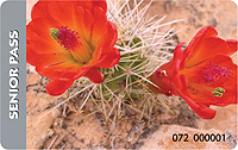 Senior Pass: $10
This is a lifetime pass for U.S. citizens or permanent residents age 62 or over.


Did You Know?

Since 1999, propane-powered Island Explorer buses have carried more than two million passengers in Acadia National Park, eliminating more than 685,000 automobile trips and preventing 6,444 tons of greenhouse gases. The fare-free buses are supported by your entrance fees. More...