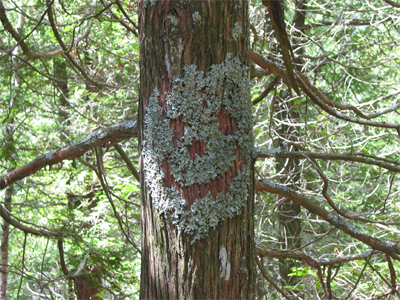 Leave No Trace is a nationwide low impact outdoor ethics program of the four federal land managing agencies and an increasing number of state and local land managers, nonprofit land managers, and organized recreation groups. The Leave No Trace Center for Outdoor Ethics is a nonprofit organization that supports these efforts, and the National Outdoor Leadership School (NOLS) in Lander, Wyoming, the Appalachian Mountain Club in Gorham, NH, and others provide training for agency staff and many others.
At Acadia, we include the Leave No Trace principles in our signs, brochures, and other programs. Four ridgerunners hired by Friends of Acadia spend each summer educating park hikers about Leave No Trace principles and doing trail maintenance, especially maintaining cairns.
In 2001, with state partners (the Leave No Trace in Maine Steering Committee), we produced a video entitled Leave No Trace in Maine that was distributed to many state organizations for free. If you would like a DVD copy of this video, please contact Charlie Jacobi at charlie_jacobi@nps.gov. The Steering Committee also hosted a Leave No Trace Master Class for Maine's outdoor recreation leaders and land managers at a much reduced rate in 2005 and 2007 thanks to two Maine Recreational Trail grants. The Steering Committee is working on TV Public Service Announcements as well.
For more information you can also check out our two articles for the general public,
No Stone Turned
and
Caring for Cairns
; our two studies of cairn tampering on
Gorham Mountain and Cadillac Mountain South Ridge Trail
, and a summary of our cairn education efforts in the International Journal of Wilderness,
Leave the Rocks for the Next Glacier
. You can learn even more about how to
Leave No Trace in Acadia
for each LNT principle and specific activities.