Children's Outdoor Bill of Rights
ACADIA NATIONAL PARK
CHILDREN'S OUTDOOR BILL OF RIGHTS
10 easy & fun things every child should experience at Acadia
1. Watch sunrise or sunset from the top of Cadillac Mountain.
2. Follow a trail.
3. Breathe in the ocean air.
4. Go on a park ranger-led activity.
5. Look into a tidepool.
6. Ride a bike on the carriage roads.
7. Find a frog at a pond.
8. Discover Acadia's human history.
9. Look up at the stars and find a constellation.
10. Search for your own special place in the park.
GET OUTSIDE AND DISCOVER ACADIA NATIONAL PARK!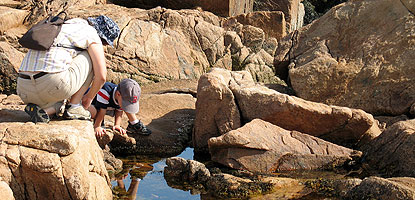 NPS/Ginny Reams