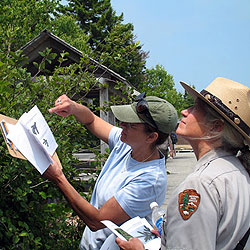 NPS/Karen Lanier
Teachers interested in qualifying to bring their students to the residential Schoodic Education Adventure (SEA) program must attend a mandatory accredited institute to learn about programming options, campus logistics, funding assistance, and other important information.
Several different multi-day institutes are offered. See Professional Development for a current list of topics and dates.
For institute details and applications, contact the SEA Director via e-mail or call 207-288-8808.