2011 Wilderness Stewardship Award
Only through the ongoing work of the National Park Service, its partners, and the broad American public will we make sure the special qualities and connections of wilderness landscapes endure for our grandchildren, their children, and beyond.

Joel L. Hard,
NPS Deputy Regional Director, Alaska
The Wes Henry National Wilderness Stewardship Award recognizes outstanding contributions to wilderness stewardship by an individual or group. The National Park Service is honored to recognize the 2011 recipients: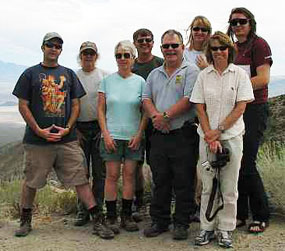 Group Award
Wilderness Planning Team
Death Valley National Park, California
This dedicated team of wilderness stewards manages the largest designated wilderness area within a national park outside of Alaska. This wilderness - 3.1 million acres - is 91 percent of Death Valley's total land base.
With support of a permanent wilderness coordinator to an interdisciplinary planning team, the park has developed several innovative products that inform the wilderness planning process and foster a sound decision-making platform. The wilderness team has produced a comprehensive wilderness stewardship plan and a GIS technique to model effects of wilderness character.
Several team members participate on national wilderness committees, referencing Death Valley wilderness as a springboard for broader, landscape-scale efforts. The proactive and comprehensive strategy for the park's wilderness resources have established Death Valley National Park as a national leader in wilderness stewardship.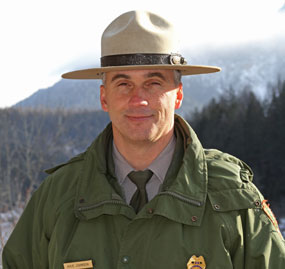 NPS
Individual Award
Kyle Johnson
Wilderness Specialist, Glacier National Park, Montana
Kyle Johnson, wilderness specialist at Glacier National Park, has served as a stalwart protector of the park's wilderness values for more than 25 years. He works side-by-side with staff from every park discipline, thoughtfully contributing to management decisions involving facility management, trails, backcountry campgrounds, concessions management, interpretation, emergency services, and resources management.
His extensive understanding of wilderness policies and laws make Johnson an invaluable contributor to the planning and execution of several projects and programs that serve to protect wilderness character in Glacier National Park.
Johnson also works cooperatively with interagency partners on river management plans and actively collaborates with Glacier's International Peace Park partner, Parks Canada, to protect cross-border wilderness.
---
Wes Henry dedicated his life to the preservation of wild lands. The former National Park Service Wilderness Program Manager was committed to finding innovative ways to educate others about the value of these special places. The
Wilderness Education and Interpretation Resource Notebook
is

a direct result of Henry's unwavering devotion to help connect people to their wilderness heritage.
---