Safety Excellence Awards
The safety of our employees and visitors is a top priority for the National Park Service. I am proud to recognize the employees who exhibit great leadership and a superior work ethic to make national parks a safer place to work and visit.

Jonathan B. Jarvis,
Director, National Park Service

Safety excellence awards honor exemplary achievements by employees to reduce the risk of injury or illness to employees or visitors.
Director's Awards recognize significant achievement by individuals and groups to cultivate a safe and healthful work environment for employees.
The Andrew Clark Hecht Public Safety Achievement Award, presented annually since 1998, recognizes efforts to prevent serious injuries or fatalities to park visitors. Funded by the Hecht family, it is presented in memory of Andrew Clark Hecht, a nine-year-old boy who died during a visit to Yellowstone National Park with his family.

Award recipients for 2012 are: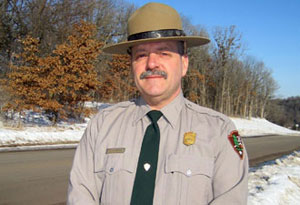 Director's Award, Individual Achievement
Daniel Watson
Ice Age and North Country National Scenic Trails
Working with the park's Volunteers-in-Parks program, Watson secured more than $19,000 in grants for personal protective equipment and coordinated 15 chainsaw certification courses for park volunteers. Watson developed an "Injury Reporting Kit" to streamline processes for seeking medical treatment when injured, and wrote a Tailgate Safety Series. Volunteers engaged in outside activities in all terrains, climates, and conditions with sharp tools and motorized equipment, practiced safe work practices, and experienced a very low injury rate.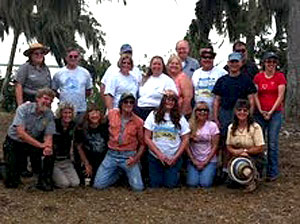 Director's Award, Group Achievement
Risk Management, Visitor Protection, and Volunteers-in-Parks programs
Canaveral National Seashore, Florida
The staff at Canaveral National Seashore completed a full season of incident-free beach patrols during the sea turtle nesting season. Park biologists and more than 50 volunteers reported no injuries, after spending approximately 6,000 nighttime hours on all-terrain vehicles on uneven ground in varied weather conditions to protect threatened and endangered sea turtles from predators. The park provided training in proper equipment and ATV operation for all operators and program personnel; updating standard operating procedures for the sea turtle nest protection program; and conducted daily safety tailgate sessions and safety inspections.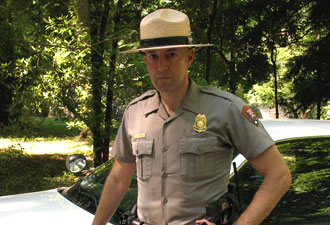 Andrew Clark Hecht Public Safety Achievement, Individual Award
Robert Fleming
Great Smoky Mountains National Park, North Carolina and Tennessee
Fleming coordinated safety efforts during the synchronous firefly display, an annual event attracting more than 12,000 visitors. By using Operational Leadership principles in the planning process and during the event, Fleming's comprehensive safety plan resulted in no injuries during the event. Protocols included posting safety precautions on the park website, initiating interactive foot patrols to educate visitors on unsafe activities, and providing a variety of actions to ensure the safety of staff and visitors during the event.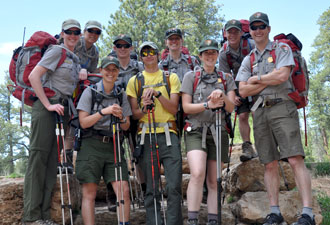 Andrew Clark Hecht Public Safety Achievement, Group Award
Preventive Search and Rescue Team, Grand Canyon National Park, Arizona
This team's prevention efforts have saved the federal government nearly $500,000 in reduced search and rescue costs. The team's proactive approach of reaching out to hikers before they head off down the trail has led to reduced visitor injuries and hiker assists. The team uses safety messaging, visitor education, and promotion of safe hiking techniques. Rangers increased trail patrol hours and made about 80,000 trail contacts with visitors during the 2012 summer season. They identified nearly 33,000 hikers who were not properly prepared for the trail, suggested alternative itineraries, and coached visitors about proper hydration, food intake, rest, and shade.