Natural Resource Awards
 

The conservation of natural resources is the key to the future. It is the key to the safety and prosperity of the American people, and all the people of the world, for all time to come. The very existence of our Nation, and all the rest, depends on conserving the resources, which are the foundation of its life.

- Gifford Pinchot,
Chief Forester of the United States,
1898 to 1910

 
Natural Resource Awards honor accomplishments in six categories: Excellence in Natural Resource Stewardship, Superintendent of the Year for Natural Resource Stewardship, Natural Resource Management, Professional Excellence in Natural Resources, Excellence in Natural Resource Research, and the Trish Patterson Student Conservation Association Award for Natural Resource Management in a Small Park.
These awards recognize employees who go above and beyond in performance of their duties. This year's winners were nominated by employees from across the National Park Service, by the people who watched their day-to-day efforts to preserve landscapes for our enjoyment today and in the future. The people who made these nominations singled out remarkable achievers for this special recognition.
Award recipients for 2012 are: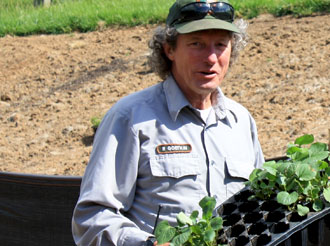 Excellence in Natural Resource Stewardship
through Maintenance
Philip Goetkin, maintenance worker supervisor
Wolf Trap National Park for the Performing Arts, Virginia
Goetkin is an enthusiastic leader and a trailblazer for environmental stewardship. His deep passion for nature, sustainable design, and maintenance is readily visible at Wolf Trap National Park for the Performing Arts, where he transformed two lawns into popular native plant and meadow demonstration areas. From the parking area to the main stage, thousands of concertgoers now walk through attractive scenes that illustrate and invite discussion about landscape and gardening techniques, soil and water conservation, invasive species, and climate change.
From design concept to finished landscapes, Goetkin collaborated with natural resource specialists, student and service group volunteers, and Virginia Master Gardeners. He negotiated for donated plants and leveraged limited funding to buy supplies. He regularly consults with the region's management teams about issues, such as invasive plants, white-tailed deer impacts on vegetation, and integrated pest management.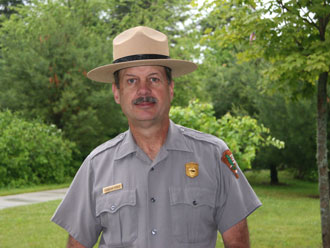 Superintendent of the Year for Natural Resource Stewardship
Sheridan Steele, superintendent
Acadia National Park, Maine
Proactive, community leader, and persistent describe Superintendent Steele's commitment to protecting the unique natural resource values and providing innovative educational opportunities at Acadia National Park.
Steele organized a community partnership to protect 3,200 acres of undeveloped land adjacent to the park on the Schoodic Peninsula from resort development, preventing fragmentation of ecologically important plant and animal communities. He established a 'land bank' agreement, supported by property owners and a land conservation buyer, to allow park acquisition of more than 500 acres of privately-owned lands within the park's boundaries.
With Steele's support, focused planning, and the investment of more than $22 million from private partners, the American Recovery and Reinvestment Act , and the National Park Service, the Schoodic Education and Research Center has become a state-of-the art, outdoor-based, learning environment. He also developed youth programs, including internships and electronic media outreach programs, with financial contributions from the Friends of Acadia and private donors.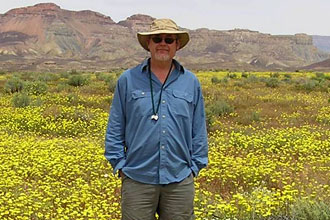 Natural Resource Management
John R. Spence, research coordinator and Terrestrial Natural Resources branch chief
Glen Canyon National Recreation Area, Arizona and Utah
Spence provided leadership to establish the Escalante River Watershed Partnership, an innovative association of more than 25 federal, state, tribal, and local governments; nongovernment organizations; businesses; and individuals working on the Escalante River watershed in south central Utah.
The partnership's watershed level, cross-boundary thinking has significantly improved ecosystem management on the Escalante River, one of the last free-flowing small rivers in the Intermountain West. Because of this partnership, government agencies and local organizations can obtain grants, hire young people to work on restoration projects, and build financial, technical, and personnel support for river and riparian projects. The partnership has fostered development of new best management practices to monitor invasive plants in restored habitats. In 2012, the Secretary of the Interior selected the Escalante River Watershed Partnership as one of the top 10 river-based projects under the Great American Outdoors Rivers Initiative.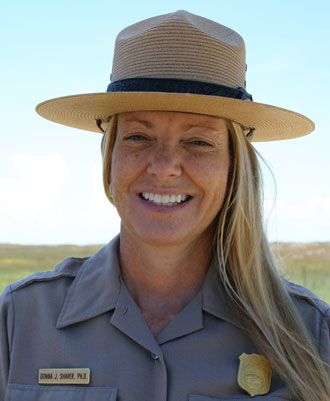 Excellence in Natural Resource Research
Donna J. Shaver, chief,
Division of the Sea Turtle Science and Recovery
Padre Island National Seashore, Texas
Shaver has dedicated her life to ensuring the future of the endangered Kemp's ridley and other sea turtles at Padre Island National Seashore, in the United States, and in Mexico. For more than three decades, she has led an acclaimed sea turtle program that integrates conservation, pioneering research, and public education activities.
Her efforts to restore the Kemp's ridley population and form a secondary nesting colony at Padre Island have received widespread public attention and support. She provides training, leadership, and reporting for the detection, documentation, and conservation of nesting sea turtles, sea turtle nests, and stranded sea turtles in Texas. Following the Deepwater Horizon oil spill, she served as the principle investigator on the natural resources damage assessment team to determine potential injury to the Kemp's ridley population. Shaver's collaborative work with other biologists and researchers in the U.S. and Mexico has enhanced Padre Island's program and expanded it beyond park boundaries.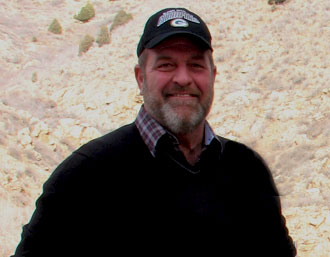 Professional Excellence in Natural Resources
Todd Knoedler, geologist
Big South Fork National River and Recreation Area, Kentucky and Tennessee
Obed Wild & Scenic River, Tennessee
Knoedler's expertise and leadership led to the successful completion of several major minerals management projects at Big South Fork National River and Recreation Area. He managed two American Recovery and Reinvestment Act projects, totaling more than $2 million dollars. His efforts resulted in the closing 37 abandoned mine openings to protect visitors and wildlife and the plugging and reclamation of 39 orphaned or abandoned oil and gas wells. Under his oversight, both projects were completed safely and on time.
Knoedler supervised the removal of contaminated soils and reclamation of a contaminated pit site. He also coordinated the completion of 14 well-plugging and reclamation projects through a cooperative agreement with the Tennessee Department of Environment and Conservation. As part of a region-wide abandoned mine land inventory and assessment project, Knoedler created a tracking system to ensure regulatory compliance of all existing oil and gas wells in the park. He also served as the parks' safety officer.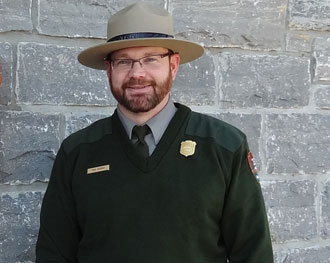 Trish Patterson Student Conservation Association Award
for Natural Resource Management in Small Parks
Troy W. Morris, integrated resources program manager
Stones River National Battlefield, Tennessee
Morris applies a multi-disciplinary approach to management, integrating park programs with work done by maintenance and interpretive staff. His efforts have contributed to a greater awareness of resource conditions throughout this 709-acre historical park.
He has coordinated a variety of research studies and inventory and monitoring projects, enhancing management of vegetation, exotic species, prescribed fire, and cultural resource activities. He leads a vegetation management program that balances the need to closely mimic a historic battlefield landscape, preserve historic earthen structures, and incorporate practices that benefit plant and animal communities.
Morris regularly supervises interns and volunteers to accomplish resource management goals. Through collaborative projects with other national parks and new partnerships with federal, state, and local government agencies, and non-government organizations, he has extended the NPS identity and mission beyond park boundaries.