The conservation of natural resources is the key to the future. It is the key to the safety and prosperity of the American people, and all the people of the world, for all time to come. The very existence of our Nation, and all the rest, depends on conserving the resources, which are the foundation of its life.

- Gifford Pinchot,
Chief Forester of the United States,
1898 to 1910

 
Natural Resource Awards honor accomplishments in six categories: Excellence in Natural Resource Stewardship, Superintendent of the Year for Natural Resource Stewardship, Natural Resource Management, Professional Excellence in Natural Resources, Excellence in Natural Resource Research, and the Trish Patterson Student Conservation Association Award for Natural Resource Management in a Small Park.
These awards recognize employees who go above and beyond in performance of their duties. This year's winners were nominated by colleagues from across the National Park Service, by the people who watched their day-to-day efforts to preserve landscapes for our enjoyment today and in the future. The people who made these nominations singled out remarkable achievers for this special recognition.
Award recipients for 2013 are: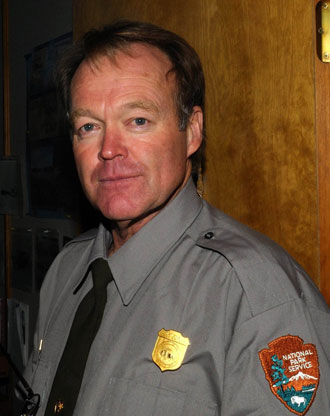 Excellence in Natural Resource Stewardship
through Maintenance
Ishmael Ennis, chief of maintenance
Assateague Island National Seashore,
Maryland, Virginia

Ennis implemented climate change adaptation strategies that serve as a successful model for vulnerable coastal parks throughout the National Park Service.

He developed and implemented several creative solutions to improve sustainability of visitor facilities on a dynamic barrier island. He replaced asphalt-surfaced roads and parking lots with native, island-compatible materials that can be salvaged and reused.
Ennis and his team have replaced much of the seashore's traditional infrastructure with portable substitutes designed to be quickly and efficiently relocated off the barrier island in advance of forecasted storms. Traditional flush toilets have been converted to vault toilets, significantly reducing water demand. Boardwalk paths are now built in standard section lengths to be easily disassembled, stored and redeployed as needed.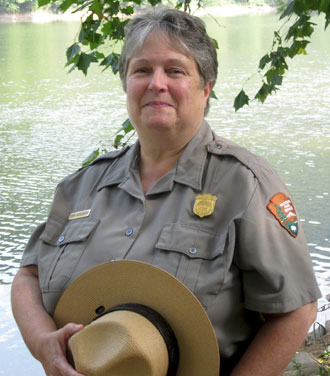 Superintendent of the Year for Natural Resource Stewardship
Patricia Kicklighter, superintendent
Assateague Island National Seashore,
Virginia, Maryland

Kicklighter led park staff through a series of new NPS strategies and requirements for considering climate change in long-term planning and infrastructure management.
She oversaw development of the seashore's General Management Plan, recognized as one of the best servicewide examples of a plan that explicitly addresses climate change and the challenges of managing a dynamic coastal landscape and seascape.
Her dedication and enthusiasm to share "lessons learned" with the larger National Park Service community, regional stakeholders and the public have redefined the importance of the National Park Service's role as a leader in climate change adaptation planning.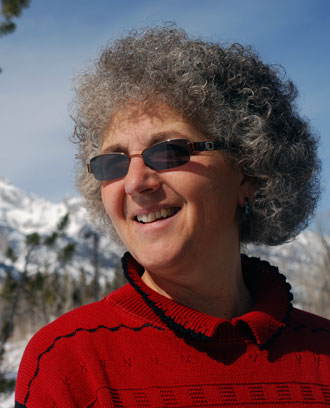 Natural Resource Management
Sue Consolo-Murphy, chief of science and resource management
Grand Teton National Park, Wyoming

Consolo-Murphy has been an inspirational advocate for protecting wildlife and environment in the Greater Yellowstone Ecosystem and has cultivated many innovative partnerships to enhance science and research efforts.
Consolo-Murphy headed development of a successful string of partnership projects with Trout Unlimited to educate youth, encourage stewardship, and improve habitat. She oversaw a management plan to protect thermal features and sponsored a Geoscientist in the Parks intern to help inventory thermal features and their status at Huckleberry Hot Springs.
Consolo-Murphy instigated a regional program of research and adaptation related to the threat of long-term climate change in the greater Yellowstone ecosystem.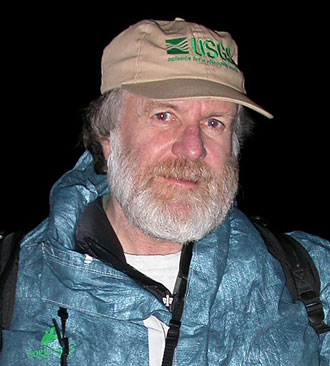 Excellence in Natural Resource Research
Gary Fellers, wildlife biologist
Point Reyes National Seashore, California
Fellers, scientist emeritus, has been a leading research scientist in the Pacific West for 30 years. His research has been broad, innovative and complex, and encompasses pressing resource management issues of the past three decades, including rare and endangered species declines, invasive species, anthropogenic effects on natural resources, and climate change effects.
The seminal studies he conducted in western coastal parks in the 1980s and early 1990s form the foundation for subsequent work in inventory and monitoring. Fellers sought out and/or developed many innovative methods for sampling, some of which have become standards in parks.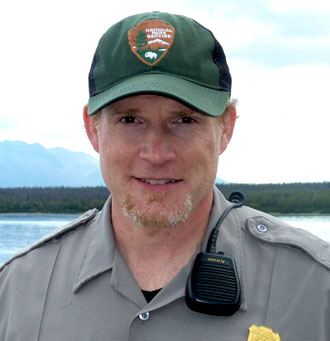 Professional Excellence in Natural Resources
Grant Hilderbrand, wildlife biologist
Alaska Regional Office
Hilderbrand has published several peer-reviewed articles, lead park‐level research, and provided unprecedented mentorship to wildlife professionals in Alaska.

His paper "Wildlife Stewardship in the Alaska Region" has been recognized as the most accurate and comprehensive guidance provided to park managers since the Alaska National Interest Lands Conservation Act (ANILCA) created much of the NPS land in Alaska in 1980.
Hilderbrand continues to mentor graduate students at the University of Alaska, has professionalized animal capture and handling training and field procedures, and has been a key catalyst for increased inter‐agency cooperation and development of university‐agency relationships.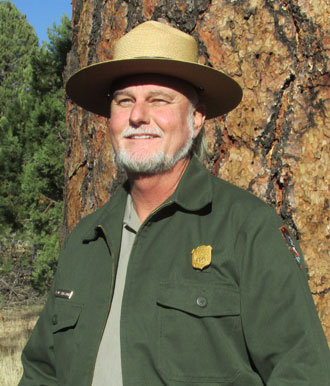 Trish Patterson Student Conservation Association Award for Natural Resource Management in Small Parks
Paul Whitefield, natural resource specialist
Flagstaff area national monuments, Arizona
Whitefield has served the Flagstaff area with integrity and dedication for more than 12 years. He wrote and managed the Flagstaff area national monuments' Fire Management Plan and has proven extremely effective in training crews for complicated forest thinning efforts and in educating people about the importance of fire management.
He conceptualized, planned, and coordinated a project to map and catalog geologic features at Sunset Crater Volcano National Monument. At Wupatki National Monument, his work helped restore Heiser Spring, one of the three main water sources in the park.
Whitefield has supported innovative and exciting new developments in the inventory and monitoring of the federally threatened Mexican spotted owl. The work has enabled staff to better mitigate impacts to this threatened species and has led to safer conditions for field technicians.