2010 Natural Resource Awards

Working together to protect the environment we share, lifting up the best ideas wherever we find them, preserving the great outdoors for our children and for their children -- that's our responsibility.
- President Barack Obama
Natural Resource Awards recognize employees who go above and beyond in performance of their duties. This year's winners were nominated by employees from across the National Park Service, by the people who watched their day-to-day efforts to preserve landscapes for our enjoyment today and in the future. The people who made these nominations singled out remarkable achievers for this special recognition.

The National Park Service is proud to introduce our latest Natural Resource Awards recipients:
(Click on an individual image to download a higher resolution photograph.)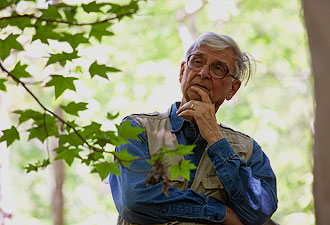 Research in Natural Resources
Dr. Edward O. Wilson, professor and curator of entomology
Museum of Comparative Zoology, Harvard University
Dr. Wilson is recognized for the contribution his scientific work has made to the National Park System. Dr. Wilson's lifetime journey of scientific inquiry has created novel voices for enlightened and innovative communication within the National Park Service workforce, and among the National Park Service and its many and varied constituencies and stakeholders. As a champion of scientific excellence, Dr. Wilson has provided volumes of critical insights that are core to the long-term success of the NPS mission.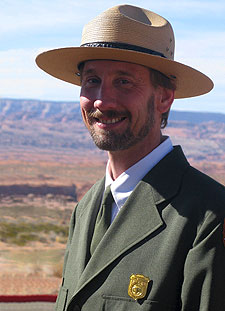 ---
Professional Excellence in Natural Resources
Mark Anderson
, aquatic ecologist
Glen Canyon National Recreation Area (Arizona, Utah)
Anderson is the primary driver in Glen Canyon's successful efforts to keep Lake Powell free of the invasive zebra and quagga mussels. His work defies a 1998 prediction that Lake Powell would be the first western water body infested with the exotic invaders. Anderson's vision, leadership, resourcefulness, and technical proficiency are the foundation of park and partner efforts to keep the lake in pristine condition.


The lake's mussel-free status depends on education. Anderson set up creative solutions that include the park's widely acclaimed Water Quality and Public Health Beach Monitoring. No other single beach monitoring program in the world has 2,000 miles of shoreline. Anderson also leads a group of more than 40 scientists who conduct research on Lake Powell annually. He established long term university partnerships that led to cooperative studies of Lake Powell's sediment dynamics. He is also a co-author of several peer reviewed publications.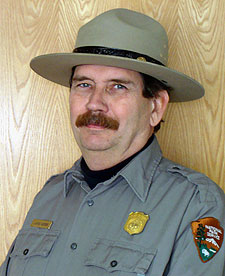 ---
Natural Resource Stewardship through Maintenance
Jackie Messer
, facility manager
Chickasaw National Recreation Area (Oklahoma)
Messer directed installation of "Big Belly" trash compactors, which double as solar power education tools. He introduced animal-proof recycle and trash containers at campgrounds and championed relocation of overhead electric lines to improve the visual landscape. He saved the park money by using motion sensor lights, photo cells, and other recycling practices.


Messer's most visible contribution was saving water from a spouting artesian well that visitors have enjoyed for more than a century. Visitors can still witness the natural show but not 24/7. Messer's solution was an actuator valve to reduce water flow from the Vendome Well by 36 percent, saving the underground aquifer 110 million gallons of water a year.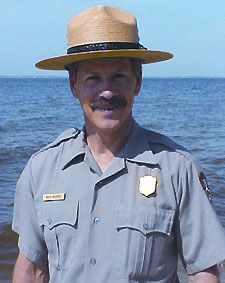 ---
Superintendent
Mike Murray
, superintendent
Outer Banks Group (North Carolina)
Murray arrived at the Outer Banks Group (which includes Cape Hatteras National Seashore) in 2005 and tackled an off-road vehicle management plan and environmental impact statement. His job was to restore balance to off-road vehicle use and the health of populations of several endangered and threatened species, including shorebirds and sea turtles. Murray had to find a way for visitors to continue to enjoy beach access with motor vehicles and reverse the decline of the endangered and threatened species.
Murray worked to build trust with local and regional stakeholders and guide his staff to produce a plan that relied on best available science. After five years that included federal court direction and major public engagement, the park produced a final Off-Road Vehicle Management Plan, its associated environmental impact statement and a Draft Off-Road Vehicle Management Regulation. Murray's actions ensured that the National Park Service would meet its legal requirement to provide off-road vehicle use and improve habitat for shorebirds and sea turtles in the park.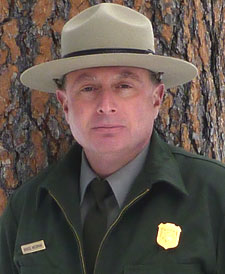 ---
Natural Resource Stewardship through Maintenance
Bruce Weisman
, director of resource management
Mount Rushmore National Memorial (South Dakota)
Weisman led Mount Rushmore National Memorial's efforts to mitigate the devastating impacts of the Mountain Pine Beetle epidemic raging throughout the Black Hills. Weisman worked with specialists from Custer State Park, the South Dakota Department of Agriculture – Wildland Fire Suppression Division, South Dakota State University, USGS, USDA Forest Service, and several entomology and forest health professionals to combat the infestation and to implement fire reduction efforts on multiple fronts. His dedicated attention ensured effective and efficient use of all resources, and ultimately achieved optimum outcomes.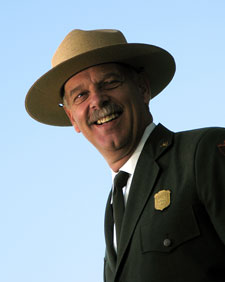 ---
Natural Resource Management
Dan Wenk
, superintendent
Yellowstone National Park (Idaho, Montana, Wyoming)
Wenk served as the National Park Service Deputy Director of Operations from 2007 through January 2011. During this time, which included a nine-month assignment as acting director (January to September 2009) he steadfastly led the National Park Service through complex and challenging times.
As deputy director, he ensured that NPS managers based land management decisions on sound science and research. He often put both his personal and professional reputations on the line for natural resource protection. Wenk advocated for interagency conservation goals that protect park values and transcend agency boundaries and supported parks' and regions' efforts to resolve complex scientific challenges. He organized the NPS response to catastrophic natural resource events, invasion of exotics, and retention of iconic natural resources. He provided support to address wildlife management, air quality and air tour management, and water rights.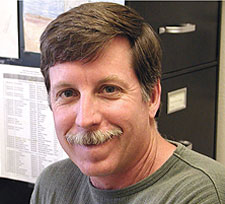 ---
Natural Resource Management
Dr. P.J. White,
chief of wildlife resources
Yellowstone National Park (Idaho, Montana, and Wyoming)
Dr. White wrote an adaptive management plan for Yellowstone National Park in 2010 that resulted in increased cattle industry tolerance for Yellowstone bison migrations to essential winter ranges in Montana. He wrote an environmental impact statement for remote brucellosis vaccination of bison, prepared legal responses for federal courts examining Yellowstone bison management decisions, and completed a comprehensive critical assessment of ecological process management in Yellowstone.
Dr. White has written extensively in the arena of applied and theoretical wildlife science – producing more than 50 lead and co-authored peer reviewed articles and book chapters from 2002 to 2010.