Hartzog Awards
George and Helen Hartzog Awards for Outstanding Volunteer Service

"When a VIP agrees to share his talents, skills and interests with the National Park Service, he is paying us one of the highest compliments possible by offering a most valued possession - his time."

George B. Hartzog, Jr.
Director, National Park Service,
1964-1972

In 1970, the Volunteers-In-Parks (VIP) program started with a few hundred volunteers. Today, more than 220,000 VIPs donate their time, skills, and talents to the National Park Service every year. The George and Helen Hartzog Awards for Outstanding Volunteer Service recognize the exemplary contributions of these very important people.
The National Park Service is honored to recognize the 2012 recipients: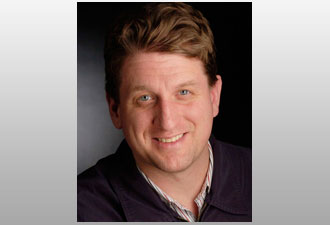 Individual Volunteer Award
Brett Oppegaard
Fort Vancouver National Historic Site, Washington
With more than 5,000 hours of volunteer service over the past four years, Oppegaard has led the creation, from scratch, of Fort Vancouver mobile applications (apps) for iPhone, iPad and Android devices, including Android tablet computers.
He led a team of 20 core collaborators on this project, including several PhDs, and about 100 additional community members who volunteered thousands of additional hours.
These apps met professional as well as National Park Service standards and directly served NPS Call to Action goals and Fort Vancouver goals outlined in the park's General Management Plan and Long Range Interpretive Plan.
Interpretive material, including the vast majority of the content within these apps, was created by the team, as a way to explore new uses of mobile devices for historic interpretation. These free apps have been downloaded and enjoyed by visitors more than 1,000 times.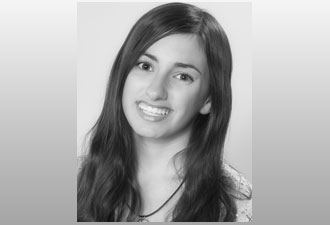 Youth Volunteer Award
Brianna Machuga
Cuyahoga Valley National Park, Ohio
Machuga volunteers with Cuyahoga Valley National Park and the Cuyahoga Valley Scenic Railroad as an actress, office worker, and program assistant for youth and special event programs. She's taken part in the Easter Egg Extravaganza, Underground Railroad program, and the Polar Express™ children's holiday train. On the Polar Express™ Brianna presents the program to children who climb aboard in pajamas for a magical trip to the North Pole.
Machuga worked on a charity run for children and their families who might not otherwise be able to ride a train, and for those in need of some holiday cheer. She worked with the cancer patients on this ride and did an incredible job bringing smiles to their faces.
She suggested and implemented a clothing drive for several homeless shelters that resulted in the donation of more than 400 coats, hats, gloves, and scarves.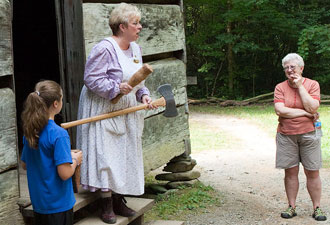 Enduring Service Award
Robin Goddard
Great Smoky Mountains National Park, North Carolina and Tennessee
With more than 43 years (more than 12,000 hours) of continuous, outstanding volunteer service in Great Smoky Mountains National Park, Goddard exemplifies the Volunteer-in-Park role. She is an excellent interpreter, teacher, storyteller, and trainer. She is also a naturalist and tireless advocate for the National Park Service.
Goddard has developed material for curriculum-based programs, taught countless outdoor classes, assisted scientists in collecting data, developed first-person historical programs, and served as a formal Great Smoky Mountains Ambassador through outreach programs in the community.
Because of her passion, knowledge, and professionalism, Goddard often conducts special programs for dignitaries, politicians, and others. She performs these duties while also faithfully conducting her weekly interpretive program for visitors April through October, rain or shine. Through her highly attended weekly program at Little Greenbrier Schoolhouse, Goddard continually engages and educates the public, young and old alike, while also creating future park advocates.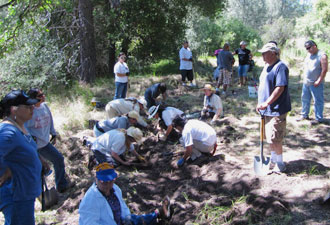 Volunteer Group Award
Amah Mutsun Tribal Band
Pinnacles National Park, California
The Amah Mutsun Tribal Band and Pinnacles National Park have cultivated a lasting partnership. Tribal volunteers, collaborating with the park and the University of California at Santa Cruz and Berkeley, conducted two research projects that take an innovative approach to habitat restoration. By integrating traditional Native American land management practices with contemporary techniques they are restoring and protecting the natural and cultural processes of a unique California grassland system.
One of the most prominent California Indian land management techniques was the application of fire. As part of their studies, a traditional burn was reintroduced to the Pinnacles landscape. Tribal elders made the first ignition in a deergrass meadow using traditional methods alongside NPS, Bureau of Land Management, and California Department of Fire professionals.
Tribal volunteerism and involvement is also enriching interpretive stories and programs, increasing understanding of the park natural and cultural resources, and enhancing strategic planning. The park hosted its first archaeological field school in 2011 with Amah Mutsun tribal volunteers working side by side with University of California Berkeley archaeologists and students to conduct detailed archaeological surveys. Tribal participation fostered a greater learning opportunity for students and park staff as they relayed cultural practices and philosophies relevant to the past and present through dance, song, and storytelling.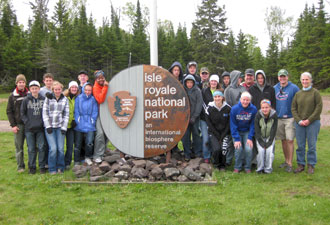 Youth Volunteer Group Award
SOAR-Student Organization for Aquatic Robotics
Isle Royale National Park, Michigan
Designing and building submersible remotely-operated vehicles (ROVs) for combating invasive species at Isle Royale National Park might appear to be an impossible challenge to most high school students. But the Dollar Bay High School's Student Organization of Aquatic Robotics (SOAR) took on this challenge.
In the course of a year and a half, 25 students, in grades 9-12, participated directly in the project. This represents approximately one third of the high school's student body at this rural K-12 school. Marine Robotics is a science elective course led by Dollar Bay High School teacher Matt Zimmer. Students in the course become members of the school's High School Enterprise Team, SOAR. In addition to in-class project work, the students and teacher spent and continue to spend many evenings and weekends working on the Isle Royale project.
The SOAR team was requested to engineer an ROV which could be used to monitor docks and inspect boat hulls for invasive mussels. This entailed engineering a design that:
provided sufficient image quality to discriminate between invasive mussels and other organisms and to assure enough contrast to pick out mussels against the substrate in low light conditions;
could record images for future reference and for baseline and mitigation;
and was portable, durable, and low maintenance.
The complexity of the project has increased as SOAR team members build their knowledge base and become increasingly more sophisticated in their work.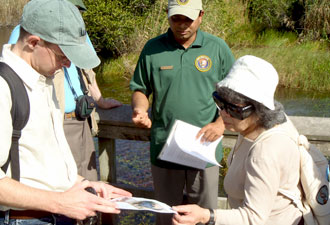 Park Volunteer Program Award
Volunteer-in-Park Program
Everglades National Park, Florida
The volunteer program at Everglades National Park took several strategic steps to increase public awareness and interest in the VIP program.
Staff updated the volunteer handbook and designed a park-specific volunteer flyer to assist in recruiting diverse volunteers from the local community. They created the Poisonwood Pages, an innovative and thematic volunteer newsletter published quarterly.
Inspired by increased participation of universities and colleges in the Alternative Spring Break programs, park staff collaborated with Biscayne National Park and Big Cypress National Preserve to accommodate growing interest. Because of their actions more than 300 student volunteers contributed more than 5000 hours in two months.
Previous awardees:
2011 Awards
2010 Awards
| | | |
| --- | --- | --- |
| | After his retirement, George Hartzog and his wife Helen remembered the VIP program with a generous donation to the National Park Foundation. This fund has been used to support awards that honor the efforts of exceptional volunteers, groups, and park VIP programs. | |