2010 Appleman-Judd-Lewis Awards
There is a need in every generation to study the past, to absorb its spirit, to preserve its messages...it's a collaboration of ourselves and our ancestors, the result is a deeper understanding for individuals and in consequence, a broader culture for the nation.

- Christopher Tunnard

The Appleman-Judd-Lewis Awards were established in 1970 to recognize National Park Service employees who excel in the field of cultural resource stewardship and management. The awards are named for three distinguished former employees: historian Roy E. Appleman, historical architect Henry A. Judd, and curator Ralph H. Lewis.
The National Park Service is honored to recognize this year's recipients: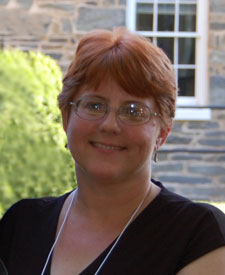 Excellence in Cultural Resource Management
Nancy J. Russell
Museum Curator, Everglades National Park

Russell developed a museum management program for South Florida parks and revitalized Everglades' museum program. The South Florida Collections Management Center manages the museum collections for Big Cypress National Preserve, Biscayne National Park, De Soto National Memorial, Dry Tortugas National Park, and Everglades National Park.
Staffing has increased, and the number of objects, specimens, and archival documents in the center's collection has doubled, from nearly 3 million items to more than 6 million. In addition to augmenting the collection, Russell has seen to the proper care of its wet specimens by writing and implementing a cooperative agreement between Everglades National Park and the Florida Museum of Natural History.
Nancy has matched her dedication to the museum program with her commitment to a multi-year project of conserving and exhibiting historic cannons at Fort Jefferson in Dry Tortugas National Park. She successfully applied for funding for projects, has participated in the conservation treatment of cannons, and oversaw in detail the mounting of a cannon on a full reproduction carriage – a project that she conceived and spearheaded.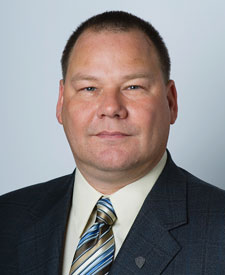 Excellence in Cultural Resource Stewardship through Maintenance
Doug Law
Woodcrafter, Salem Maritime National Historic Site
Law conceived and developed a plan to bring disadvantaged youth into the park, teach them valuable job skills, and complete a number of historic preservation projects.
He worked with the Massachusetts North Shore Youth Career Center to reach disadvantaged young people, a segment of the population usually not attracted to national parks. He involved the North Shore Workforce Investment Board to obtain funds to pay the youth, who in many cases used their pay to help support their families. He reached out to the Essex National Heritage Area, which provided the mechanism for hiring and paying the young workers, who maintained many of the park's 1938 landscape features, repainted trim on the 1819 Custom House, and repainted the entire exterior of the 1675 Narbonne House, one of the oldest residential buildings in the United States.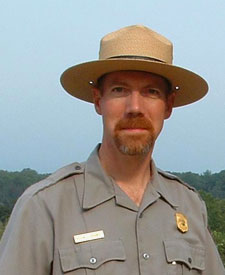 Excellence in Cultural Resource Stewardship for Superintendents
Kevin D. Brandt
Superintendent, Chesapeake and Ohio Canal National Historical Park
Brandt spearheaded the development of a new paradigm for adaptive reuse of historic buildings in the Chesapeake and Ohio Canal National Historical Park.
He envisioned a point-to-point program that would allow visitors an overnight interpretive stay in the park's buildings while traveling along the C&O Canal Towpath. That visionary thought has evolved into the C&O Canal Quarters program.
In November 2009, after less than a year of initial planning, three lockhouses opened to the public for overnight stays after extensive preservation maintenance greatly improved their conditions. The word is spreading, and visitors are registering for the Canal Quarters program.